WINDSOR ENCLOSURE
The Windsor Enclosure provides the perfect choice for a relaxed but special day out with family or friends.
The Enclosure has a purpose built structure designed to be light and airy, offering a bar and bistro for meals and tea-time treats. Outside there is a lawn with casual seating where you can enjoy the atmosphere before taking up your reserved covered seat for your selected performance in The Queen's Stand. Here you will enjoy first class views of all the sporting action in the Castle Arena having selected the perfect spot using our Pick a Seat function.
The 2019 Windsor Enclosure Bar and Bistro menu is available via this link if you would like to have an idea of what we offer.
Book Your Tickets
The box office number is – 0844 581 0755*
The disabled booking line is – 0800 640 5001*
The international booking line is – +44 121 796 6290*
The groups booking line is – 0800 358 0058*
Windsor Residents: Book your tickets with Windsor Information Centre either over the counter or by calling 01753 743589.
The Pageant – On the evenings of Thursday 9th, Friday 10th and Saturday 11th, The Pageant will take place. All seating for The Pageant is reserved and requires a separate ticket. Find out more here. 
*Calls are charged at 7p per minute, plus your standard network charges; calls from a mobile will vary and may cost considerably more. There is no charge for the disabled booking line.
Windsor Showground
Your ticket also includes access to all the other four arenas around the showground where there is unreserved grandstand or bench seating.  Plus you can enjoy browsing the 250 shops in the Shopping Village which offer unique gifts, products and clothing as well as some familiar brands.  With the Windsor Enclosure as your base, you can enjoy exploring the rest of the show, safe in the knowledge that you have a seat and comfortable surroundings to return to.
Performance Timings
Daytime Tickets provide a reserved seat from Show opening (around 7am) to the end of the daytime performance (around 7pm) in the Windsor Enclosure.
The Pageant – On the evenings of Thursday 9th, Friday 10th and Saturday 11th The Pageant will take place. Click here to find out more about booking the Windsor Enclosure for The Pageant.
Dress Code: We recommend patrons of the Windsor Enclosure are dressed smart/casual. Blue denim, jeans and trainers are discouraged. The dress code is a recommendation and is not enforced.
Enclosure Facilities:
• Purpose-built structure
• Bar
• Deli / Bistro
• Lawn with seating and views onto the Castle Arena
• Allocated covered seats in The Queen's Stand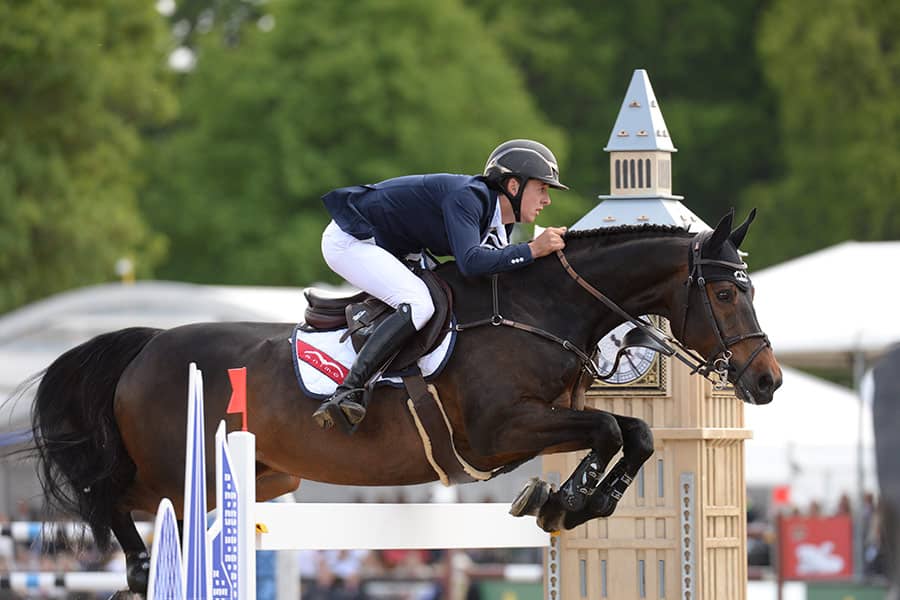 Windsor Enclosure Tickets
The table below shows the prices for the 2019 show.
| | | Adult | Concession | Child |
| --- | --- | --- | --- | --- |
| Wednesday 8 May | Daytime Performance | £25 | £15 | £7.50 |
| Thursday 9 May | Daytime Performance | £35 | £26 | £10 |
| Friday 10 May | Daytime Performance | £46 | £36 | £11 |
| Saturday 11 May | Daytime Performance | £56 | £46 | £16 |
| Sunday 12 May | Daytime Performance | £56 | £46 | £16 |