WINDSOR ENCLOSURE
The Windsor Enclosure provides the perfect choice for a relaxed but special day out with family or friends.
The Enclosure has a purpose built structure designed to be light and airy, offering a bar and bistro for meals, a tea-time treat or evening drinks. Outside there is a lawn with casual seating where you can enjoy the atmosphere before taking up your reserved covered seat for your selected performance in The Queen's Stand. Here you will enjoy first class views of all the sporting action in the Castle Arena.
TICKETS WILL GO ON SALE IN THE AUTUMN
Windsor Showground
Your ticket also includes access to all the other four arenas around the showground where there is unreserved grandstand or bench seating.  Plus you can enjoy browsing the 220 shops in the Shopping Village which offer unique gifts, products and clothing as well as some familiar brands.  With the Windsor Enclosure as your base, you can enjoy exploring the rest of the show, safe in the knowledge that you have a seat and comfortable surroundings to return to.
Performance Timings
Daytime Tickets: Access to the Enclosure from half an hour before the performance starts until the end of the daytime performance (c7am – c5pm).
Evening Tickets: Access to the Showground and Enclosure from 4pm. A reserved seat for the evening performance (c6.30 – c10.30pm).
Dress Code: We recommend patrons of the Windsor Enclosure are dressed smart/casual. Blue denim, jeans and trainers are discouraged. The dress code is a recommendation and is not enforced.
Enclosure Facilities:
• Purpose-built structure
• Bar
• Deli / Bistro
• Lawn with seating and views onto the Castle Arena
• Allocated covered seats in The Queen's Stand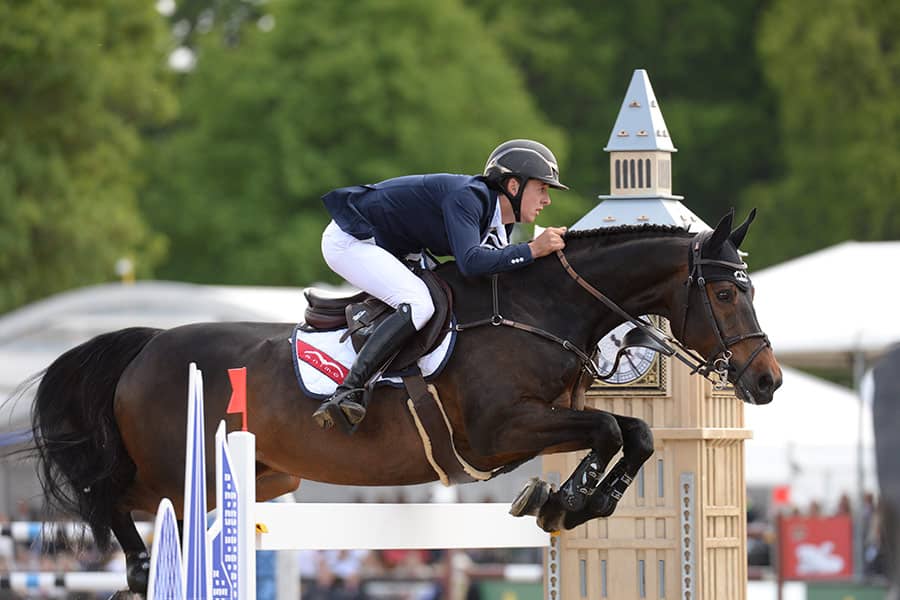 Windsor Enclosure Tickets
The table below shows the prices for the 2018 show.  Prices for 2019 will be updated shortly before we go on sale in the Autumn.
| | | Adult | Concession | Child |
| --- | --- | --- | --- | --- |
| Wednesday 9 May | Daytime Performance | £25 | £15 | £7.50 |
| Thursday 10 May | Daytime Performance | £35 | £26 | £10 |
| | Evening Performance | £20 | £15 | £5 |
| | Daytime and Evening Performance | £50 | £35 | £13 |
| Friday 11 May | Daytime Performance | £45 | £35 | £10 |
| | Evening Performance | £35 | £25 | £10 |
| | Daytime and Evening Performance | £65 | £50 | £15 |
| Saturday 12 May | Daytime Performance | £55 | £45 | £15 |
| | Evening Performance | £35 | £25 | £10 |
| | Daytime and Evening Performance | £75 | £60 | £20 |
| Sunday 13 May | Daytime Performance | £55 | £45 | £15 |
TICKETS WILL GO ON SALE IN THE AUTUMN